Dear Mom, I Became a Photojournalist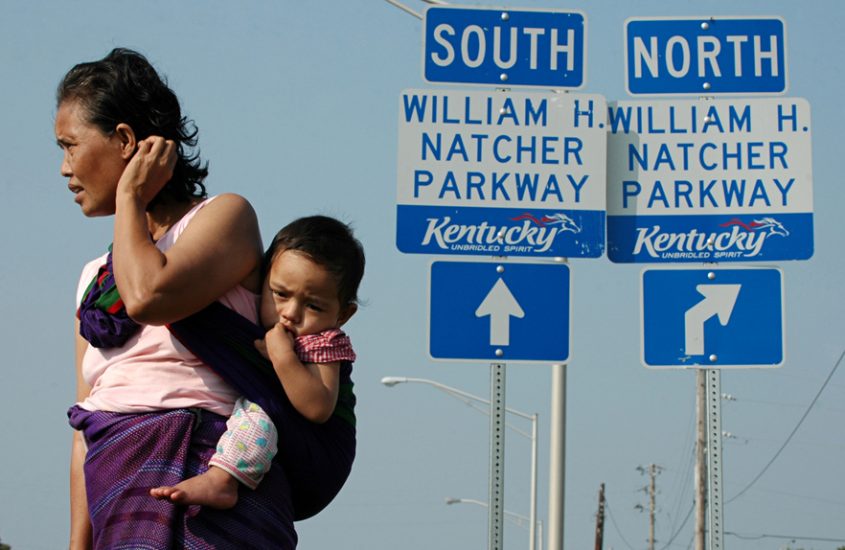 After you left this world, I left too. Only to seek my own life. But my best friends Veca, Crystal, Ivana, and Senka used to stay at my house so many times. I never thanked them. How can I? I left them because I felt I had to go through life all myself, with no strings attached. I left.
I do not know where exactly, yet, I exactly knew where. It just needed time, but often it translated into a lost soul that really was discovered on that road many years ago and would reflect through my photography.
I became a photographer in the small town I lived in America when I stopped to photograph a mother from Burma, with a baby wrapped in a scarf. She just stood in the middle of a road, away from any apartments. I stopped the car, got out. I learned that she was lost, so I took her to Immigration Center. A few years later, when I was working on a final project, I went looking for her. Because of the security reasons, the Center couldn't give me the information where she lived. But I had to find her. So then, I used my intuition:
I went into one of the neighborhoods where immigrants lived. I got on the top floor of a building, reached for the handle to knock and ask for help, but the door opened. In front of me I was looking at a photo on the wall I took that day on the road. She hung it up. But on the floor, she was eating with her family. Later this photo was published in Nat Geo online. Ten years after this photo, when I look through my photographs, I only see mothers. They are all different. Yet so similar. They are Mothers from around the World.
And this is how I came about his project to tell a story, or stories about our Mothers.